The lending industry recognizes the importance of digital transformation and has made significant progress, especially during the pandemic. In its second-quarter earnings, Rocket executives said that going into 2023 they're "putting a big chunk of capital [into] internal investment in technology" to save money in the long term.
However, the mortgage industry remains highly paper-intensive, with many manual processes that are not user-friendly. Loan teams are often bogged down with repetitive tasks that prolong the loan approval process and impact borrowers' experiences. Outdated tools and workflows hinder personalization and limit valuable loan data insights access.
To overcome these challenges, lenders must adopt a modern technology approach beyond simple digital translations. True transformation occurs when digital tools are used to reinvent workflows and processes. Mortgage process automation tools that excel in workflow automation are key to unlocking this transformation.
Benefits of Automated Mortgage Processing
To overcome paper-intensive processes in mortgage, IDP has gained immense popularity in recent times. With the ability to handle various loan origination tasks, document processing, customer relations management software, accounting business rules and regulations, cash flow processes, and more, IDP has become an indispensable tool. Let's deep dive into how automation through IDP brings a host of benefits–
Reduced Processing Cost:
IDP in mortgage processing programs like DocVu.AI's Document Automation has reduced processing costs. With automated processes, employees are not burdened with additional workload or stress, and the company can run more efficiently with fewer man-hours. This reduction in processing costs leads to increased profits and a streamlined mortgage process.
Better Customer and Employee Experience:
Automating mortgage loan processing tasks has streamlined the lending process, allowing mortgage specialists to focus on improving customer experiences and other tasks that align with their expertise. This automation technology provides real-time updates, faster approval times, and quicker decision-making capabilities for borrowers. When borrowers receive the support they need promptly, it results in higher customer satisfaction and overall business success.
Eliminate Errors
Manual tasks are often prone to human error, no matter the level of training or experience. Employees avoid these repetitive and error-prone tasks by implementing a mortgage automation platform. This, in turn, frees them to focus on more important activities, make more accurate decisions, improve loan portfolios, and reduce risks.
Detect and Fight Fraud
The incidence of fraud cases in mortgage lending has risen dramatically, creating the need for effective measures to reduce fraud attempts and minimize losses. An IDP solution provides the necessary support to quickly identify and mitigate fraud while also serving as a reliable Loss Origination System (LOS).
Higher Compliance
As regulations and regulatory bodies continue to evolve, it's important to stay current and compliant. Mortgage processing automation provides the means to create audit trails that improve compliance and error detection. Stay on top of regulatory changes with ease.
Improved Forecasting and Decision Making
Automated mortgage processing enables you to accurately forecast your revenues and losses. This valuable insight, combined with a wealth of borrower data and analytics, empowers you to make informed decisions and effectively allocate your time and resources.
Strengthened Competitive Differentiation
By adopting the appropriate mortgage process automation solution, lenders enhance their competitive edge by enhancing the quality of loans and decreasing expenses. Furthermore, such a solution assists in attracting and retaining the best talent in the mortgage sector by providing them with tools to establish enduring customer connections and repeat business that machines cannot replicate, leading to stronger customer relationships.
Who benefits from the mortgage process automation?
Implementing mortgage process automation brings numerous benefits to employees and staff members across the entire company. This positive impact can be observed in various departments throughout the organization.
Management and Leadership
By utilizing mortgage process automation, compliance is ensured. This technology creates valuable information and data trails that empower leaders to make better decisions with greater confidence, enabling them to take previously impossible steps.
Mortgage process automation provides customer service departments instant access to information and databases. This enables them to quickly update records and offer personalized product recommendations based on the customer's existing portfolio, resulting in an enhanced customer experience.
Sales and Marketing Teams
Having access to a complete overview of clients' product portfolios and accurate risk assessments through mortgage process automation greatly enhances the performance of sales and marketing teams. This allows them to tailor their marketing strategies more effectively and identify opportunities for upselling and offering products that would benefit clients.
Accounting and Finance Departments
Mortgage process automation facilitates faster invoice processing and compliance by generating detailed information trails and helps companies accounting and finance department keep up with constantly evolving regulations. Adjustments can be swiftly made in the event of a regulatory change, and any necessary documentation can be requested without delay.
What should you look for in a mortgage automation solution?
Not all mortgage process automation tools are the same. Some only focus on converting manual processes into digital ones, while others reduce manual tasks, cover the entire home-buying process, and provide modern upgrades for an enhanced user experience.
DocVu.AI offers a cloud-based platform that streamlines the entire homeownership journey from start to finish. Unlike other mortgage automation software that only focuses on digitizing paper-based processes, DocVu.AI takes a more holistic approach. Our all-in-one digital mortgage solution automates critical workflows for loan officers, processors, and other stakeholders involved in the loan process. Plus, it enables lenders to maintain a strong relationship with clients even after closing the deal.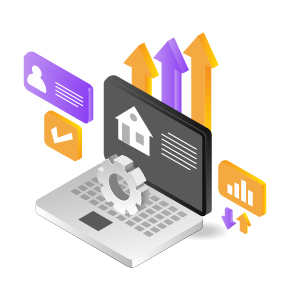 Make quick and informed decisions using reliable data with the help of mortgage automation software
Speed up decision-making and improve process transparency by directly onboarding mortgage documents into your loan origination system (LOS).
DocVu.AI provides automated review and analysis of borrower-supplied mortgage documents, returning precisely accurate results directly into your systems. Our mortgage technology provides full-stack capabilities: to classify financial documents, capture key data fields, detect fraud, and analyze cash flows, enabling faster, data-driven mortgage loan processing.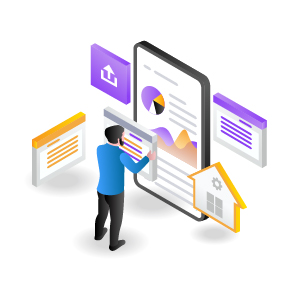 Effortlessly extract highly precise data from borrower mortgage documents with complete confidence
Eliminate manual data entry
Deliver this data natively within your POS or LOS platform
Create structured data from the outset of the borrower journey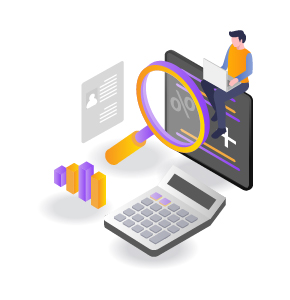 Our income calculation solution is created by underwriters, for underwriters
Automate analysis of borrower income documents
Take advantage of income calculation for various types of borrowers.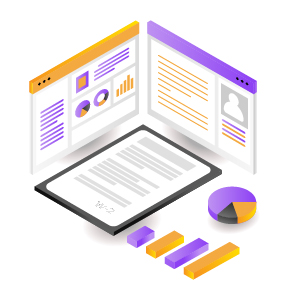 Advanced analytics tailored for the mortgage lender
Mitigate the risk of fraudulent mortgage documents using cutting-edge AI technology.
Empower robust analytics with structured data
Incorporate compliance analysis into workflows seamlessly
Creating a reliable and efficient automated mortgage workflow.
The next level of mortgage automation
If you need a robust and all-inclusive solution to streamline your lending operations and speed up your processes, DocVu.AI mortgage automation platform seamlessly integrates every stage of the homeownership experience.
Get in touch with our mortgage automation specialists to discover how DocVu.AI can assist you in effortlessly handling fluctuating demand.