Make your mortgage document processing intelligent
Get 5X more customers with AI-powered process intelligence.
Robust, enterprise-grade intelligent mortgage document processing solution.
Spread across 14 offices in four continents and six countries, DocVu.AI makes processing of complex documents seamless by using AI/ML technologies specifically designed for the mortgage industry.
US financial institutions as clients
Number of pages processed by DocVu.AI
Data elements extracted by DocVu.AI
Accuracy at 30 min TAT with DocVu.AI
Number of loans processed by DocVu.AI
Automate mortgage document processing using AI and ML-based solutions
Eliminate manual data entry with accurate document processing capabilities that improves accuracy. Leverage intelligent automation powered by computer vision, noise elimination from images, and templateless processing that extracts accurate data quickly and offers a secure, reliable, and compliant document processing system.
Why lenders prefer DocVu.AI ?
DocVu.AI's Intelligent Document Processing platform streamlines operations with greater agility, flexibility and accuracy.
Improve efficiency in business operations
DocVu.AI's intelligent document processing automates the operations and offers hassle-free approvals.
Invoice Processing
Manage all your invoices seamlessly and accelerate both account payable and receivable processes.
Customer Onboarding
Verify customer data and identification records faster for smoother KYC processing and onboarding.
Loans and Mortgage Processing
Get deeper insights into your customers data and accelerate mortgage processing and approvals.
Quality Checks & Audit
Process documents and extract data accurately and offer error-free review of loan documents and verification.
Records Digitization
Capture, classify, extract, validate, & export data in digital formats to accelerate decision-making process.
Insurance Claims Processing
Enhance customer experience and expedite claims processing with centralized access to customer ID.
Indexing
Index your data across document types to digital formats to make your document ready for data extraction.
Extraction
Extract highly accurate data from documents based on pre-configured workflows automatically.
Mortgage Servicing
Offer seamless and hassle-free mortgage servicing and delight your customers with faster processing.
Automate mortgage document processing with DocVu.AI's AI & ML powered IDP solution.
Explore how DocVu.AI's intelligent document processing solutions make mortgage approvals hassle-free and efficient.
Accelerate accurate data extraction with Intelligent Document Processing solution DocVu.AI
Reduce operational bottlenecks and simplify data processing using automation to capture relevant information from documents and fast-forward data extraction leveraging the power of AI. Improve process speed, maximize efficiencies and realize ROI faster.
AWARD
Visionet MD & Global Head - BFSI, Alok Bansal honored as a '2022 HousingWire Vanguard'.
AWARD
DocVu.AI recognized in Everest Group's Peak Matrix Assessment
2022.
AWARD
DocVu.AI has been awarded as Most Innovative use of AI/ML for BFSI by IBS.
AWARD
DocVu.AI wins IBS Intelligence Awards in FinTech for Analytics second year in a row.
Partnering with the leading technology players across industries.









What our clients and customers say about us
Visionet is a leader in accurately handling large volumes of data, reducing and simplifying our loan boarding processes. As ServiceMac grows, we needed a top-quality firm to support our and our clients' needs to ensure the data and documents meet and exceed regulatory requirements. Visionet is one of our key partners, allowing us to offer compliant, full-scope subservicing.
EVP and Chief Risk Officer
We are very pleased to expand our relationship with Visionet with the recent launch of our enterprise imaging and document classification project. Visionet has delivered 138 million images in 2020 with more than 15 million images each month for the last two quarters with SLA for turnaround time and quality currently standing at 100% and above 99% respectively.
Servicing and Consumer Products
We leveraged Visionet's OCR solution and technical team services to automate this process. This led to a time-saving of more than 90% of the previous process in place. I am extremely satisfied with Visionet's knowledge and effort to make this engagement successful. Much of the custom changes requested were very detailed, Visionet's extraordinary speed at making those changes is what truly impressed me.
Leading Regional Mortgage Bank
Stay informed with the latest on the Industries we work with and news updates from our company.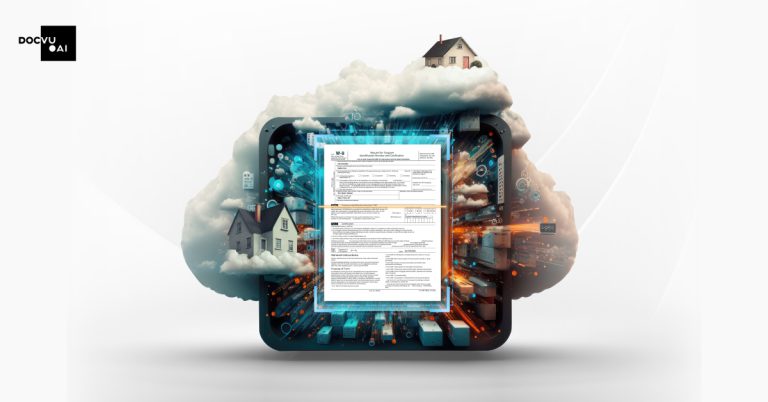 Article
The lending industry recognizes the importance of digital transformation and has made significant progress, especially during the pandemic. In its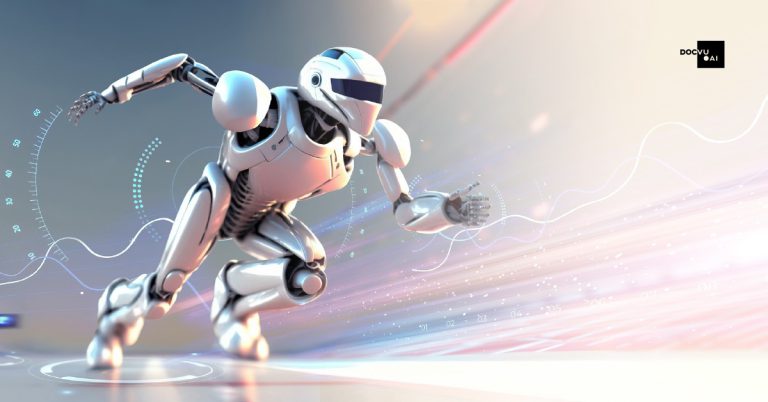 Article
Accounts Payable (AP), a vital process in the Finance and Accounts domain, has come a long way in the last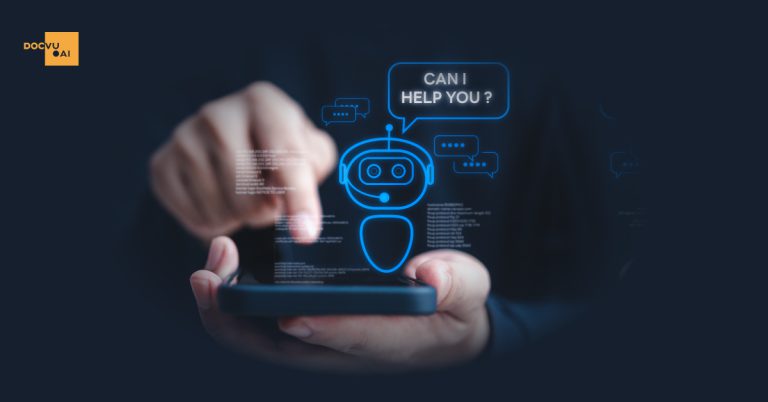 Article
The sale and transfer of Mortgage Servicing Rights (MSR) have always been vital to the mortgage value chain. The high
Maximize productivity with a document processing automation solution, DocVu.AI.
Manage your documents better and improve your data extraction efficiency using DocVu.AI. Watch the video to learn more about DocVu.AI.