DocVu.AI is an Intelligent Document Processing Platform that converts your documents to neatly segregated/categorized digital data.
DocVu.AI, from Visionet Systems, leverages the power of AI/ML to process documents with 99%+ accuracy. It helps document-intensive industries undergo a digital transformation which has myriad benefits in today's time.
Clients can use DocVu.AI to extract, analyze, search, and manage datasets from various industry-specific contracts, trade documents, and agreements in real time. It helps reduce costs, optimize processes, improve customer satisfaction, and ensure that you grow efficiently.
Meet our visionary senior management who drive innovation and excellence at DocVu.AI. Their expertise fuels our mission to revolutionize intelligent document processing for businesses worldwide.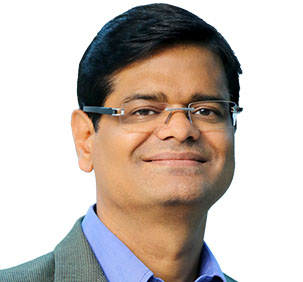 Alok Bansal
CEO, India & Global BPS
Alok, a highly experienced professional in technology & outsourcing services, has led numerous initiatives and implemented scalable delivery infrastructure. With expertise in managing global operations, optimizing financial services, mortgage banking, BPO firms' growth, and turning around startup businesses, he is skilled in general management and multi-site operations. He holds a B Tech degree from IIT Bombay and has completed his Executive Education in Aligning Strategy & Sales from Harvard Business School.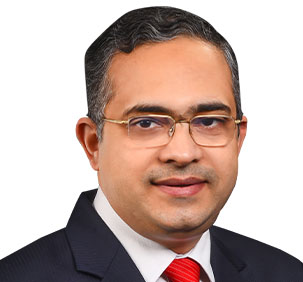 Sundareswaran Krishnamoorthy




Global Head of Operations
Sundar is focused on bringing value by developing customized solutions using the fundamental concepts of continuous improvement combined with the power of new technologies. An experienced leader, he has helped develop a new Shared Services team and a model for continuous improvement using the Lean Six Sigma approach, which helped achieve higher CSAT and Financial savings.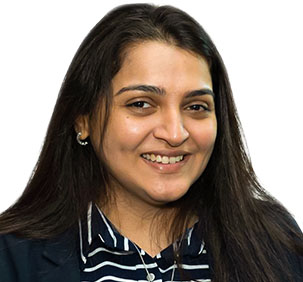 Gitanjali Singh
Global Head of Client Success and Strategy
Gitanjali is skilled in scaling businesses, managing high-performance sales teams, working on strategic initiatives, and managing data operations. She has been recognized as the 2021 Woman Of Influence in the mortgage and housing industry by HousingWire, a leading US Magazine. She has previously worked with 360 Realtors LLP, Equis Housing (APG), and Hindustan Dorr Oliver Limited.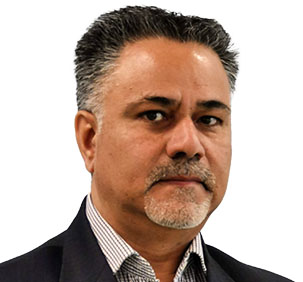 Sunil Nehru




Global Head of Alliances & Marketing
Sunil is a skilled senior leader in Strategic Alliances, Marketing, Sales, and M&A Integration with over 30 years of experience across industries. Sunil's superior business acumen and professional versatility has allowed him to transform business processes and create high-performance teams and solutions for clients. Currently, he leads the Strategic Alliances, Analyst Relations, and Marketing functions at Visionet and has previously worked with Newgen and Infosys.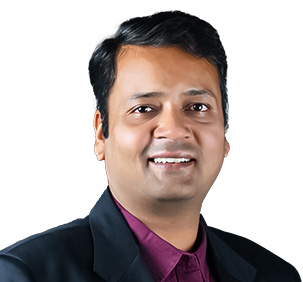 Ankur Nigam




VP Engineering
Ankur leads the engineering team for DocVu.AI. He is in charge of defining and evolving the technology vision and strategy, aligning it with the product vision and business objectives. With over 17 years of experience, Ankur has successfully scaled engineering teams and developed and managed AI/ML products. He brings to the table a wealth of technical and leadership expertise from various roles in early-stage startups, high-growth businesses, and reputable product companies.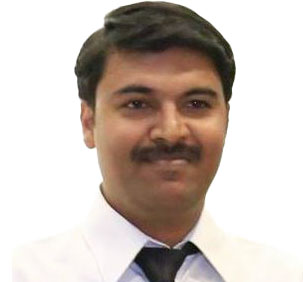 Mustaq Hussain H M




Product Implementation Head
Mustaq leads IT at DocVu.AI, overseeing product implementation strategies and processes to ensure successful client outcomes. He utilizes Agile development and ITIL-based production support methods for end-to-end seamless implementation of DocVu.AI for clients across diverse industries. With over 20 years of experience, Mustaq has a strong track record in setting up customer-centric teams and processes. He has previously worked with renowned companies like Microsoft, WIPRO, Capgemini, CGI, and GalaxE Solutions, including the notable J&J project.
Visionet is a leading Consulting and Business Process Services (BPS) firm that partners with its clients to revolutionize their business outcomes and streamline their operations. Their strategic solutions and deep expertise in technology and business processes empower clients to modernize their operations, drive innovation, and achieve significant cost efficiencies.
With diverse offerings, including Processing Services, Analytics, Human Resources, Finance & Accounting, and Customer Experience, Visionet serves a wide range of sectors, including Banking & Capital Markets, Financial Services, Insurance, Retail, Logistics, Healthcare, Manufacturing, Energy, and Media & Communication.
Visionet's distinctive ASCEND proprietary framework, encompassing Alignment, Sales, Collaboration, Evolution, Nurturing, and Delivery, provides clients with a robust platform to unleash the untapped potential of their businesses. This ensures they are future-ready and can proactively respond to evolving market needs.