DocVu.AI has achieved a notable accomplishment of featuring in the Everest Group's IDP PEAK Matrix® Assessment as 1 of 5 Aspirants for 2022. Challenging the industry standards for speed and accuracy in data extraction and indexing by leveraging the power of true AI/ML, DocVu.AI's vision and capabilities have set it to move further in the PEAK Matrix®.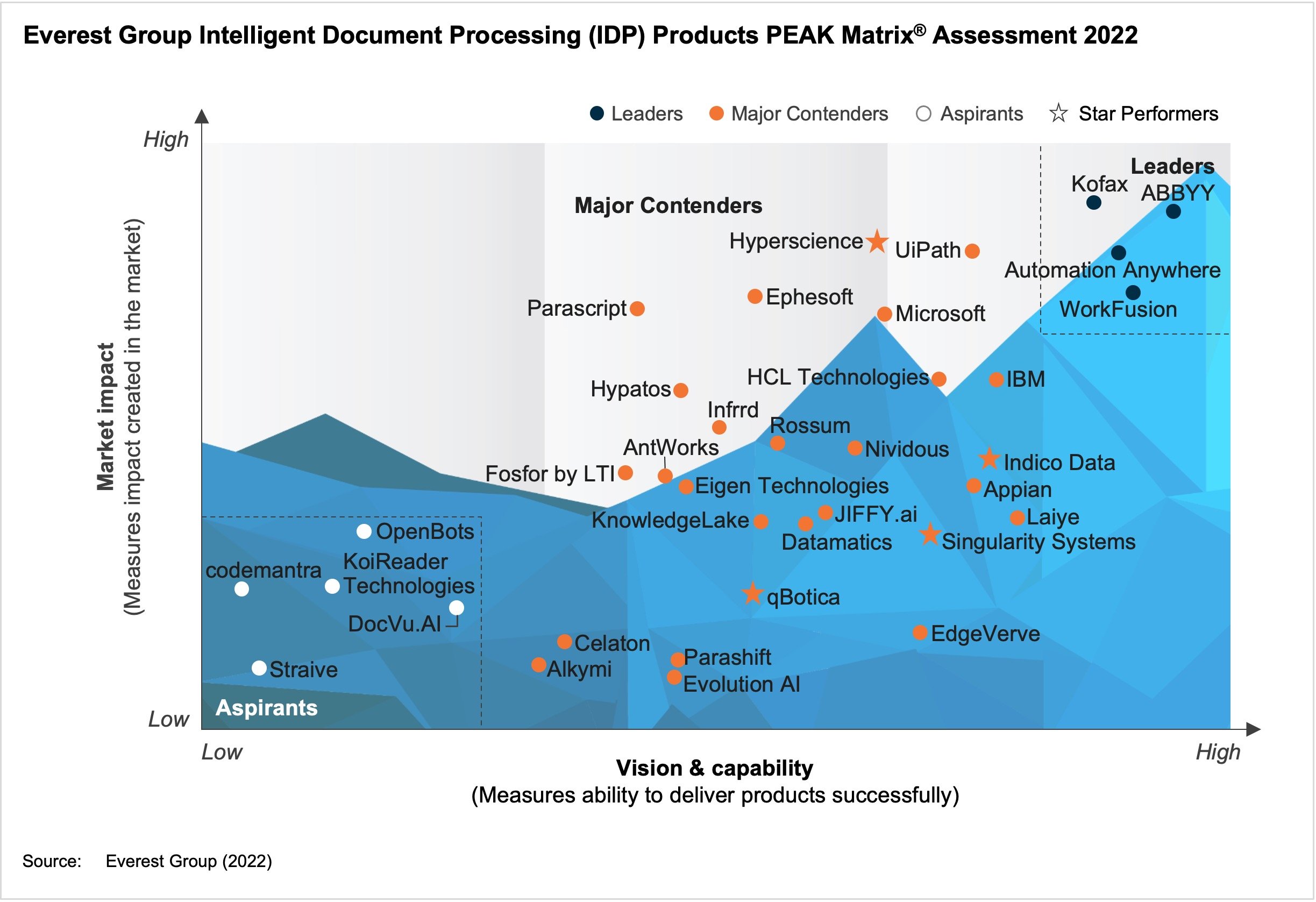 DocVu.AI's standing in the market
DocVu.AI from Visionet has become BFSI's and principally the mortgage industry's most rapidly adopted IDP solution. Adding another feather to our cap, IBS had recently awarded DocVu.AI for the most innovative use of AI/ML for BFSI. Fueled with more than 25 years of mortgage industry experience from its parent company, DocVu.AI offers some of the most relevant and unique features while being compatible with major LOS.
Unique to industry Features & Capabilities

Compatible with major LOS such as
Industry-Specific Security and Data Compliance:

About Everest Group IDP PEAK Matrix® Assessment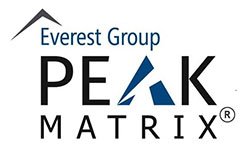 Everest Group's proprietary PEAK Matrix® assesses and evaluates the IDP capabilities of independent software providers across two key dimensions- market impact, and vision and capability. It also includes the competitive landscape, Everest Group remarks on technology providers highlighting their key strengths & limitations, and IDP product capability trends and predictions.
Find the full report on https://www2.everestgrp.com/reportaction/EGR-2022-38-R-5136/Marketing